Welcome to Rosenberg Texas Motel near Fort bend county fairground.
The Travelers Inn Rosenberg Texas motel is ideally located within minutes from the Fort Bend County Fairgrounds and Rosenberg Railroad Museum. Black Cowboy Museum, Fort Bend Museum, George Ranch Historical Park, Typhoon Texas and Brazos Bend State park are located near this Rosenberg motel. With a location just off Highway 59 / I69, attractions such at the First Colony Mall, the George Ranch Observatory and Fort Bend Childrena€?s Discovery Center are easily accessible. George Bush Intercontinental Airport is 55 miles and William P Hobby Airport is 40 miles form this Rosenberg motel.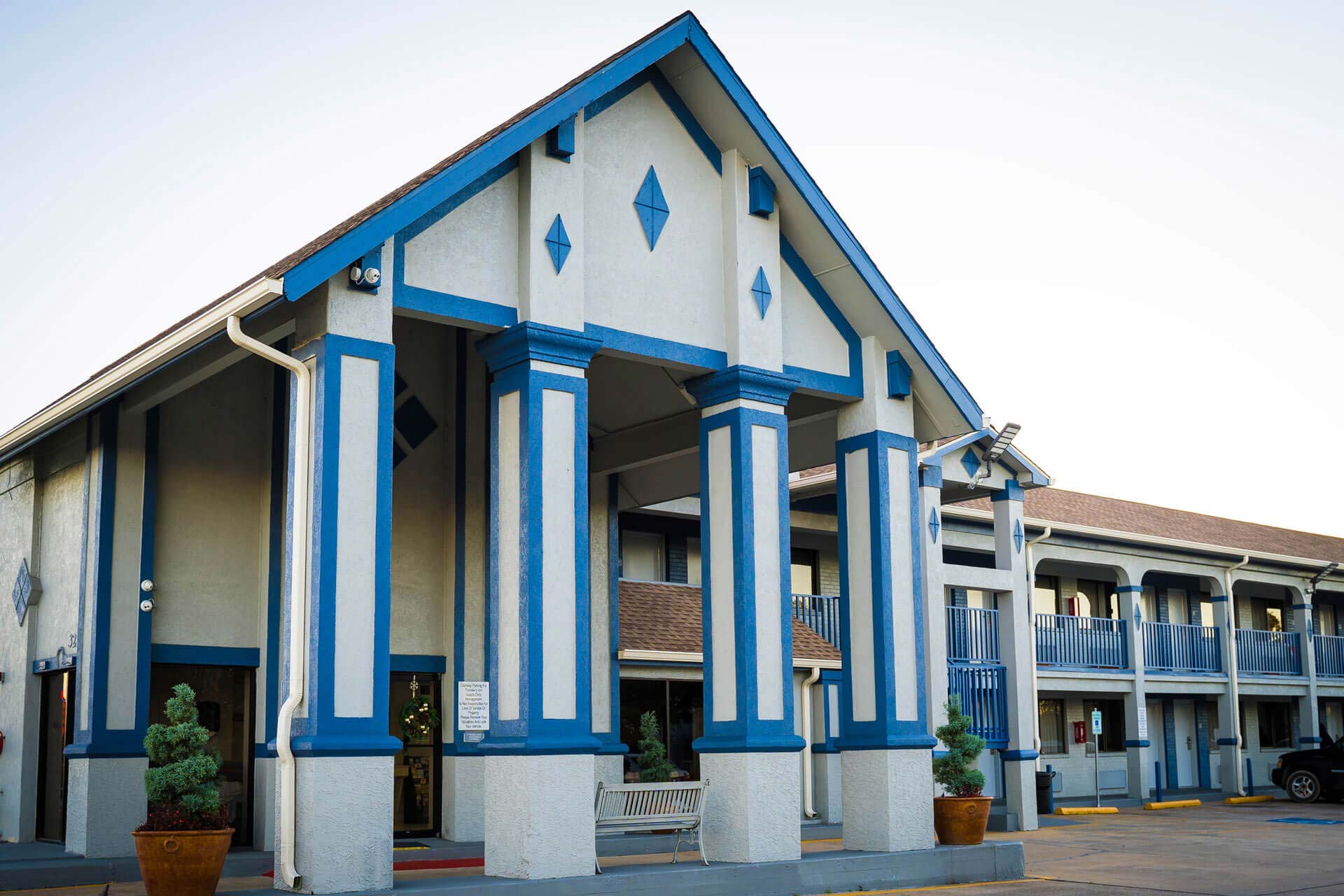 This Travelers inn Rosenberg motel offers spacious and clean rooms with all the luxuries of home. All rooms feature Free high-speed Wi-Fi, Free local phone calls, cable television, refrigerators and microwaves. Guest can request Irons, ironing boards, hair dryers, and coffee makers from front desk if needed. Handicap accessible rooms can be requested.
Travelers Inn Rosenberg motel is near several restaurants including La Casona, WITT PIT BBQ, El Acapulco Mexican Restaurant, Taqueria Taco Palenque, Coco cabana Mexican, Whataburger, Golden Corral Buffet and Grill, Waffle House, Taco Bell, Dennya€?s, Schulze Bar-B-Que & Catering, Ola€? Railroad Caf??, Waffle House, Gringo's Mexican Kitchen, Lamontea€?s Italian Restaurant & Pizzeria, Pho House. Jack in the Box and McDonald are across street.
Whether you are here for business or pleasure you are sure to enjoy our hospitality and rates at Travelers Inn Rosenberg Texas motel. You can find a more expensive hotel but you wona€?t find one cleaner. We pay attention to detail because we love our guests.